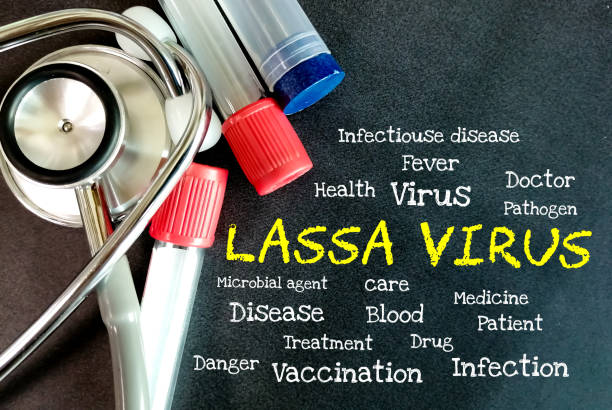 Lassa fever is a viral hemorrhagic fever mainly transmitted to humans through contact with food or household items that are contaminated with urine or faeces from Mastomys rats. It can also be transmitted from human to human through direct contact with the secretions, blood, organs or other body fluids of infected persons, especially in health-care/facility settings (WHO, 2019).
Annually, Lassa virus infections in West Africa are estimated at 100,000 cases to 300,000 cases, with approximately 5,000 deaths (Umoke et al., 2021; Omeh et al., 2017). Regrettably, such estimates are underreported because surveillance for cases of the disease is not evenly carried out.
In Nigeria, from January 3rd to 30th 2022, 211 laboratory-confirmed Lassa fever cases including 40 deaths (case fatality ratio: 19%) have been reported in 14 of the 36 states and the Federal Capital Territory (FCT) (WHO, 2022).
Lassa fever is endemic in Nigeria with annual peaks of cases mostly observed during the dry season (December–April). Thus, the number of infections is expected to rise further until the end of the dry season. This year, the cases are much higher than the previous epidemic seasons. This could be due to reduced response capacity in surveillance and laboratory testing (WHO, 2022).
What public health response do you think can be employed in curbing recurrent outbreaks of Lassa fever? How can we improve surveillance and laboratory testing?