Suleiman Zakari MGSA, MNSBMB
Cancer Research Group, CApICE-ACE World Bank Project, Department of Biochemistry, Covenant University, Canaanland - Ota, Ogun State, Nigeria.
Email: Suleiman.zakaripgs@stu.cu.edu.ng
Introduction
Cancer is the largest cause of death worldwide, accounting for almost 10 million deaths in 2020 and one in every six deaths globally. Breast, lung, colon, rectum, and prostate cancer are the most frequent cancers (WHO, 2022). Prostate cancer is the second most commonly diagnosed cancer and the fifth leading cause of cancer mortality among men globally (Wang et al., 2022). Men with prostate cancer have several options for fighting the disease, including hormone therapy, chemotherapy, radiation, and surgery. According to a study published in 2022 by Wang et al, global prostate cancer incidence and mortality in 2020 found that more than 1.4 million new prostate cancer cases were detected in 2020.
Prostate cancer is the primary cause of cancer deaths among males in Sub-Saharan Africa; this cancer is also common among Nigerian men (Ugwumba and Nnabugwu., 2022). With male population dying from this condition in Nigeria, it is critical that more people learn about it, its effects, treatment, and management. Men aged 40 and up are in danger, and the risk increases dramatically after 50 years of age (CMScript 6 of 2022). According to a cohort study by Oladoyinbo et al. (2019) on prostate cancer risk factors among west African men, lack of information, regular alcohol and tobacco use, inactivity, and obesity were all linked to the disease. Despite rising incidence rates and awareness programs, it is now the most prevalent cancer and the main cause of cancer-related death in men in Nigeria, contrary to earlier reports that it was relatively uncommon (Ugwumba and Nnabugwu., 2022).
Emerging Prostate Cancer Treatment Options
In recent years, there has been a rise in the volume of prostate cancer incidence and a decrease in prostate cancer mortality in men (Wang et al; 2022). This could be attributable to recent advancements in the screening and development of new therapy medications. Metastatic prostate cancer needs more than one treatment to cure the disease due to its spread to other areas of the body. That may mean things like such as surgery, radiation, hormone, and chemotherapy.
For various cancer types, numerous types of immunotherapy have been approved, and they all function differently. Certain immunotherapy procedures assist the immune system in halting or reducing the growth of cancer cells. Others aid in the immune system's destruction of cancer cells or prevent the disease from spreading to other bodily areas. Oncologists in the UK have discovered that guadecitabine, a brand-new investigational medicine, can be used in combination with immunotherapy to overcome a cancer's resistance to the treatment (Papadatos-Pastos., 2022). They discovered that patients who were predicted to pass away after trying every possible course of treatment lived far longer. In more than a third of the patients enrolled in the early phase 1 trial, the combination of the immunotherapy medicine pembrolizumab and the next-generation DNA hypomethylating agent guadecitabine stopped the progression of the malignancy. The findings are released in the Journal for Immunotherapy of Cancer (Papadatos-Pastos., 2022). The dual combination treatment could develop into a potent new tool in the fight against a variety of cancer types. According to specialists at the Institute of Cancer Research and Royal Marsden NHS foundation trust, the dual combination could develop into a potent new weapon against Lung, breast, prostate, and bowel cancer as such patients from the Royal Marsden and University College London hospitals are participating in clinical trials.
Androgens are male sex hormones that regulate the emergence and upkeep of masculine traits. In men, testosterone and dihydrotestosterone are the most common androgens. The prostate, a gland in the male reproductive system that aids in the production of semen, must produce androgens in order to grow and function normally. Androgens bind to and activate the androgen receptor, a protein that is expressed in prostate cells, promoting the proliferation of both healthy and malignant prostate cells (Massie., 2011). The androgen receptor increases the production of particular genes that promote the growth of prostate cells once it is active. Androgen synthesis inhibitors are medications that stop androgen production in all tissues that do so. The greatest reduction in testosterone levels in a man's body is achieved by androgen synthesis inhibitors. Three androgen synthesis inhibitors (ASI) are approved by the United States of America's Food and Drug Administration: Aminoglutethimide, Abiraterone, and Ketoconazole. All are given as pills to be swallowed. Another group, Androgen Deprivation Therapy (ADT) used more recently in clinical trials shown that men survive longer when treated with ADT plus another type of hormone therapy (abiraterone/prednisone, enzalutamide, or apalutamide) than when treated with ADT alone. Recent phase I/II clinical gene therapy experiments have employed allogeneic prostate cells expressing the GM-CSF gene to promote immunological response following chemotherapy and peripheral blood mononuclear cell infusion (Bidrama et al; 2019).
When progressed, prostate cancer can put pressure on the urethra, the tube that conducts urine from the bladder. This can make it challenging to urinate. In certain situations, medical professionals may advise a procedure to remove portion of the cancer so that the patient can urinate more readily. This procedure is known as Trans-urethral prostate excision (TURP). This procedure is more frequently performed on men who have benign (non-cancerous) prostate enlargements. Benign prostatic hypertrophy is what this is (BPH). TURP can aid in symptom relief but does not cure prostate cancer. The use of laser surgery to eliminate prostate tissue may also be recommended by surgeons. Although it costs a lot of money and is not frequently offered in hospitals, it is equally as effective as a TURP. The last attempt to reduce the quantity of testosterone the person synthesizes is surgery to remove the testicles. When there is a pressing need to lower the testosterone level, testicular removal surgery is advised. Doctors ensure that the benefits of undergoing the procedure outweigh any potential concerns even though there may be some.
For metastatic or advanced prostate cancer, chemotherapy is frequently used as a treatment. Prostate cancer cells are eliminated by chemotherapy using anti-cancer medications. The bloodstream carries the medications around the body. Docetaxel (Taxotere) and cabazitaxel (Jevtana) are the two chemotherapy drugs most frequently used to treat prostate cancer. First, docetaxel is paired with hormone therapy and steroids but if cancer spreads after receiving docetaxel treatment, cabazitaxel is then added. Another type of treatment for metastatic prostate cancer that has spread to several body areas is radiotherapy. High intensity waves akin to x-rays are used in radiotherapy to kill prostate cancer cells. Radium 223 internal radiation is typically used to treat metastatic prostate cancer. Radiation therapy for metastatic prostate cancer aims to reduce the size of the tumour, ease signs and symptoms like discomfort, and make the patient more comfortable.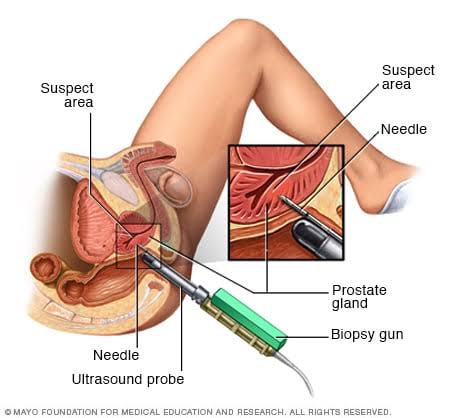 Conclusion
To keep the public well-informed of recent breakthroughs in cancer treatments and management, this brief study succinctly summarizes the wide spectrum of recently approved and currently utilized clinical treatments for metastatic prostate cancer.
References
World Health Organization (2022). Cancer. Accessed Cancer. Retrieved 30th November, 2022.
Wang Le, Lu Bin, He Mengjie, Wang Youqing, Wang Zongping, Du Lingbin (2022). Prostate Cancer Incidence and Mortality: Global Status and Temporal Trends in 89 Countries from 2000 to 2019. Frontiers in Public Health. Vol. 10. https://www.frontiersin.org/articles/10.3389/fpubh.2022.811044. DOI=10.3389/fpubh.2022.811044. ISSN=2296-2565.
Council for Medical Sciences South Africa. Focus on Prostrate Cancer Newsletter Script. Issue 6 of 2022. Retrieved from https://www.medicalschemes.co.za/cmscript-6-2022-focus-on-prostate-cancer/#:~:text=In%20sub-Saharan%20Africa%2C%20prostate,prostate%20cancer%20in%20their%20lifetime.&text=Men%20who%20are%2040%20years,increases%20rapidly%20after%2050%20years. Accessed on Nov. 10, 2022.
Oladoyinbo Catherine A, Oluwafunke O. Akinbule, Opeyemi O. Bolajoko, Justice Moses K. Aheto, Getachew Dagne, Faruk Mohamed, Iya Eze Bassey, Folakemi T. Odedina, Ruth Agaba, Nissa Askins, Olubanke O. Ogunlana, Motolani E. Ogunsanya, Aishat M. Suleiman, Stanley O. Anyanwu, Rebecca M. Gali, Ernest Kaninjing, Blaise Nkegoum, Abidemi Omonisi, Anthonia C. Sowunmi, Paul Jibrin, Emeka E. Iweala, Omolara A. Fatiregun and Ademola A. Popoola (2019). Risk factors for prostate cancer in West African Men: The Familial Cohort Study. Cancer health disparities. Vol. 4. doi:10.9777/chd.2019.1007.
Ugwumba FO, Nnabugwu II (2022). Prostate cancer characteristics: A descriptive analysis of clinical features at presentation in the last decade in a black African community. Ann Afr Med; 21:153-7.